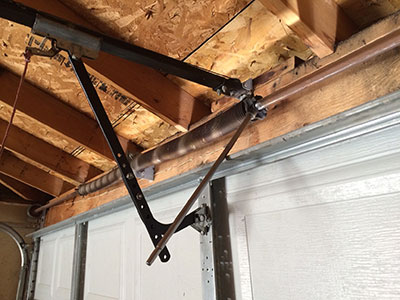 Garage door springs are distinguished in extension and torsion springs. Although their mission is the same, they have some differences in the way they are installed and work. Differences are also noted among various types of torsion springs and extension springs. There are distinctions in the distance of coils, their inside diameter, their thickness and the end parts of the springs. Torsion springs, which are installed on the upper side of the door, turn to create torque and move the door. Some are so sensitive that they would spin just by touching them with one finger. Extension garage door springs do not turn. As they are placed on both sides of the door close to the tracks, they stretch and contract to move the door. The intention of all springs is to open and close the door and the tension of their coils is their power.
We repair springs of all types
The power of garage door springs is eventually lost since these parts are manufactured to last for a specific period of time. Garage Door Repair Elk River adds tension in order to ensure that your springs will be able to balance the door properly and lift it. We are great specialists in spring services and rush when there is urgency to replace a broken garage door spring. As a matter of fact, we treat all spring problems as emergencies since they can put the lives of our clients in jeopardy. Their power is admirable for the door's movement but a deadly force if released against people.
As experienced professionals in garage door repair, we understand that your door will be useless without springs. We provide fast broken spring replacement and are very thorough. Whether you own extension or torsion springs, you can be certain of the quality of our replacement service. You can also count on us if you need an expert opinion for springs and depend on our team for all spring issues. Our speed and excellence solve problems.
Call us now if you want extension springs repair.